Destinations
MARINA DI PISA / NAVICELLI
Mobile: +39 328 0579847
E-mail: info@superyachtservices.it 

Marina di Pisa is the name of the town on the south bank of the river Arno which runs down throught Pisa to sea.
The river Arno is a pleasant place with tall trees growing over the river banks.
A new marina on the south bank of the entrance to Arno river is developing. All marina facilities can be soon expected.

Boccadarno Marina di Pisa
43°40′, 8N – 10° 16′, 2E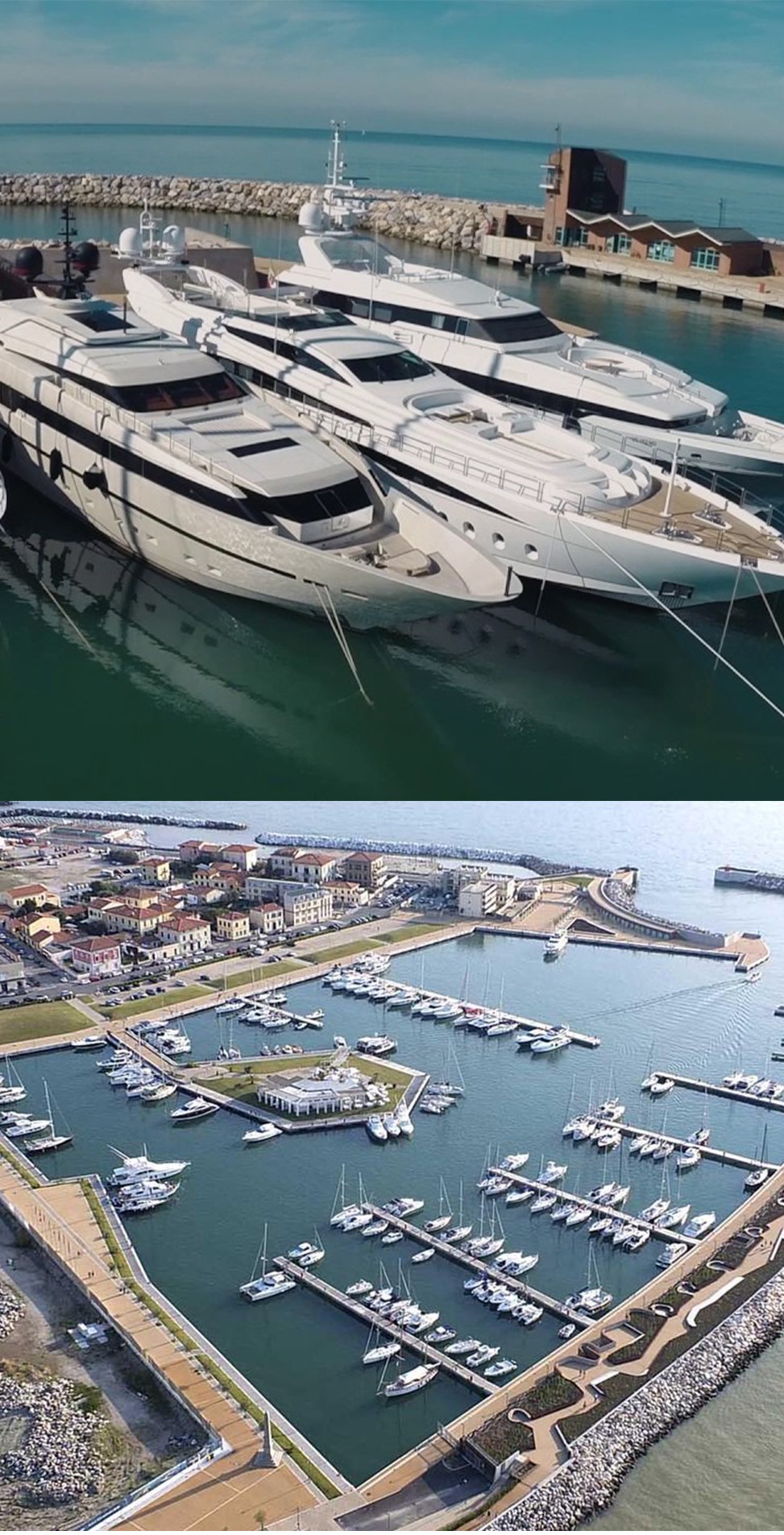 NAVICELLI AREA
The Canal, been born in Medicean epoch ( 1630-1650 ) as connection between the dawning Livorno and Pisa port, constitutes a waterway of 2° class, that connects the Tuscan Darsena to the Pisan Darsena and it has a length of 16.500 mt., a width of 31 ,60 mt and a depth of 3 mt. Tha Canal of navicelli's area and of the pisan porto dresses again a strategic importance from the logistic point of view in when is placed in proximity of the railway knot, of the highway, of the airport, over that for the offered potentiality from the canal as infrastructure of transport and of connection with the Livorno's porto. In this years is developed, long the canal of Navicelli, a strong concentration of nautical shipbuilding industry that develops activity of production of pleasure craft/ships in steel of length over the 40 mt. and pleasure-boats in resin between 25 and 60 mt prepared and motorized. The boats/sheep in steel go out from the porto and from the canal as hulls hauled to respect the draughts within the 3 mt.